There is nothing better than serving my clients well and giving them images that they will adore! One of the biggest compliments my clients can give me is when they send their friends and family my way!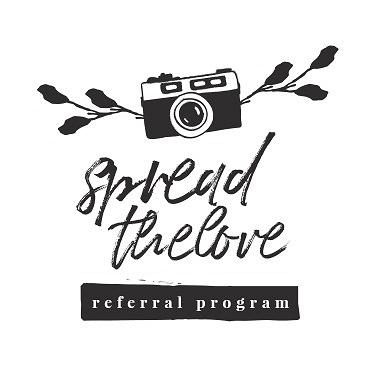 my referral program is a way for me to say thank-you for your recommendations and rewarding you with a GIFT CARD valued at $150
once your 6 referrals book and complete their sessions, you will be emailed your gift certificate. exciting!!